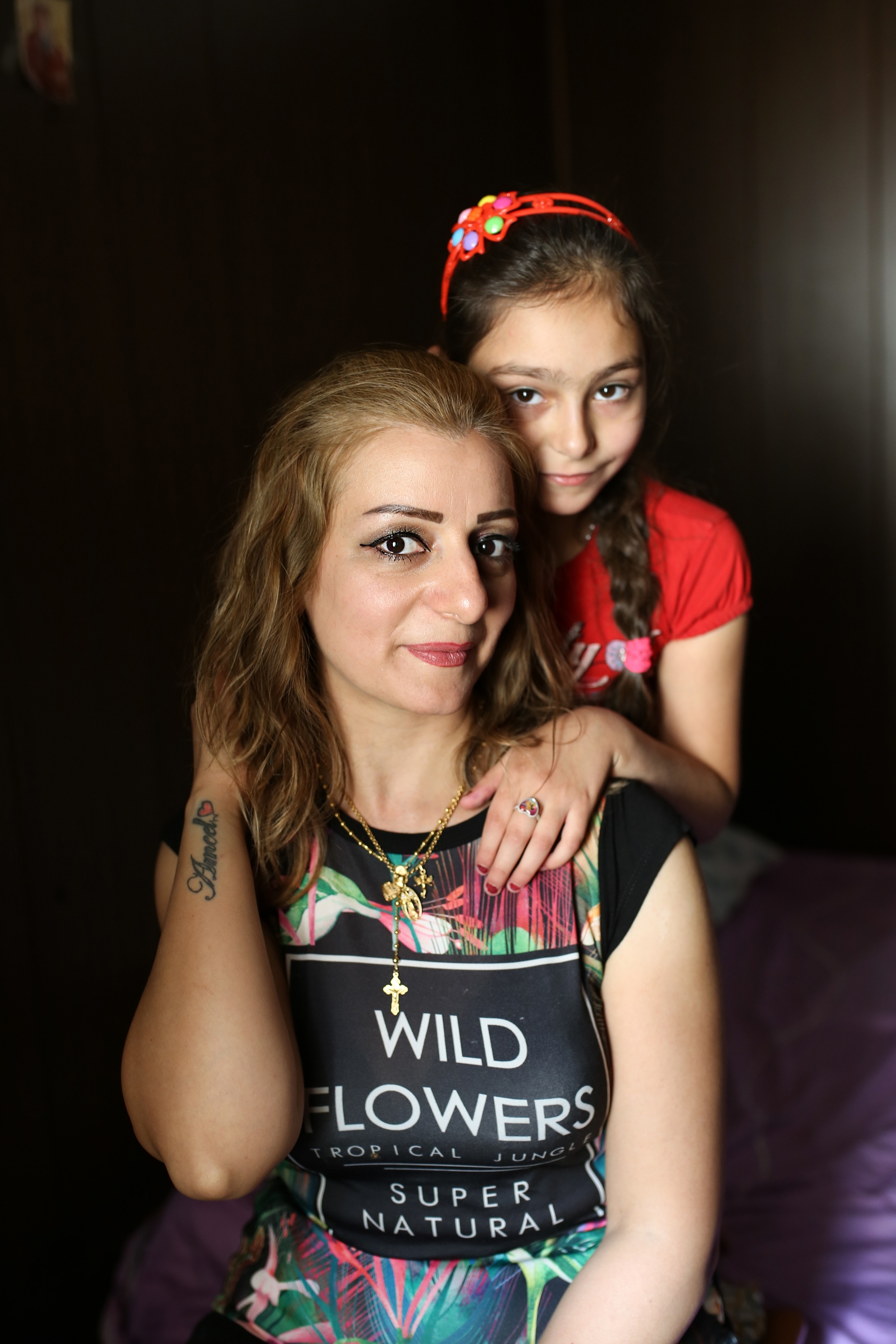 'I would describe myself as kind and sweet.'
Faida, an art teacher and a mother, has an openness about her. She shows you her well-kept little yard, filled with toys. She sits you down on her grand couch. She places a small table in front of you and offers you coffee or tea, then presents a tray filled with little wrapped chocolates.
She looks you straight in the eye when talking to you. Green, red and gold glittery numbers adorn the wall behind her, marking the year '2017'. She has a nine-year-old daughter and a six-year-old son. She winks at her husband's big green eyes, prompting him to serve you a glass of Coke.
'One day in Mosul terrorists put a gun to his head and forced him to give up our car. Our children watched the whole thing. I suddenly realized that if I lose him, I have nothing. He's my everything.'
Her home feels safe. There are pillows with sequins in each corner, drawings on the wall, plush toys on the window sill. But when you ask Faida's daughter what she likes most about her mother, she says, 'Mommy's make-up.'
Faida's eyes light up: 'In the midst of all this uncertainty here in Iraq, I want my daughter to grow up to be a strong woman. Above all that means I need to love her, to give her self-confidence. When we go shopping, I let her choose her own clothes; when we're doing crafts I ask her what she likes. Of course she just wants what I want and likes what I like.
'I've really come to believe in the power of beauty. That's why I care for my skin, my hair, my eyebrows, and my nails. As a mother, that means I have to make a deliberate choice to mark some hours for that in my agenda, because sometimes it feels like there's no time to take care of myself. My husband always encourages me. He says that no matter how hard your day was or what grief is burdening you – looking good can make you feel better.'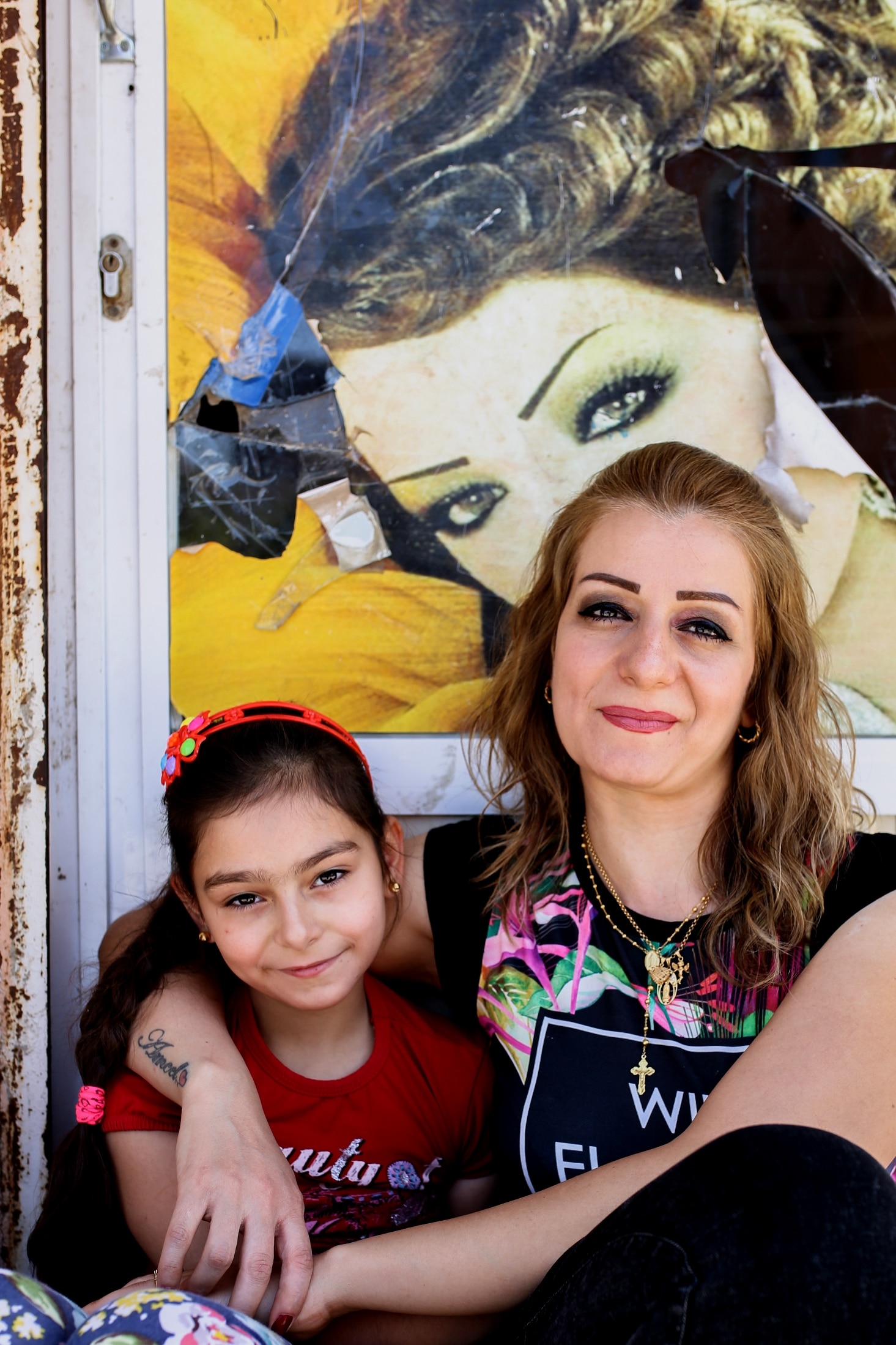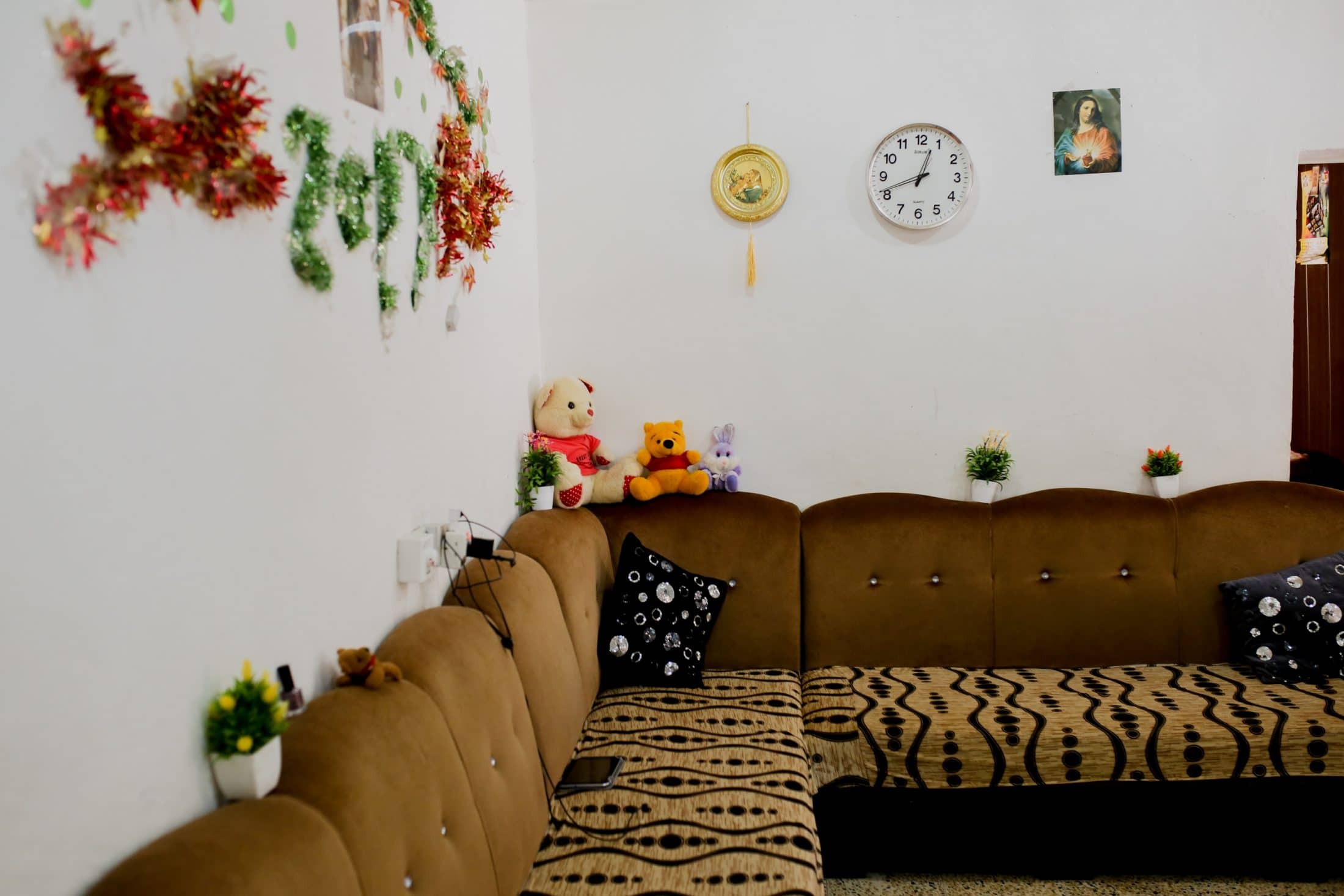 Portraits of Power - Powered by Dorcas